This past week was huge for cycling in Lincoln. Gravel Worlds has continued to grow by leaps and bounds since the first year I raced it in 2014. We now get to be hosts to one of the largest cycling events in the Midwest. This year we welcomed around 2,500 cyclists from 49 states, (only Delaware missed out) 17 countries and four continents, and for the first time, 1000 were women. Ironically, this was the first year I didn't get to be one of those 1000 women or race those 150 beautiful miles since 2014, for orthopedic reasons. I did get to help out, though
Many cyclists have few to no gravel roads in the region they live, and are impressed not only by the fact that it's not flat here, but by how beautiful the countryside is. The other distances and events that have gradually been added are the 300 mile Long Voyage, 75 mile Privateer, the 50K Buccaneer, and new this year, the 50K running race "Land Ho", and the Double, consisting of both the Land Ho on Friday, and the classic 150 miles on Saturday.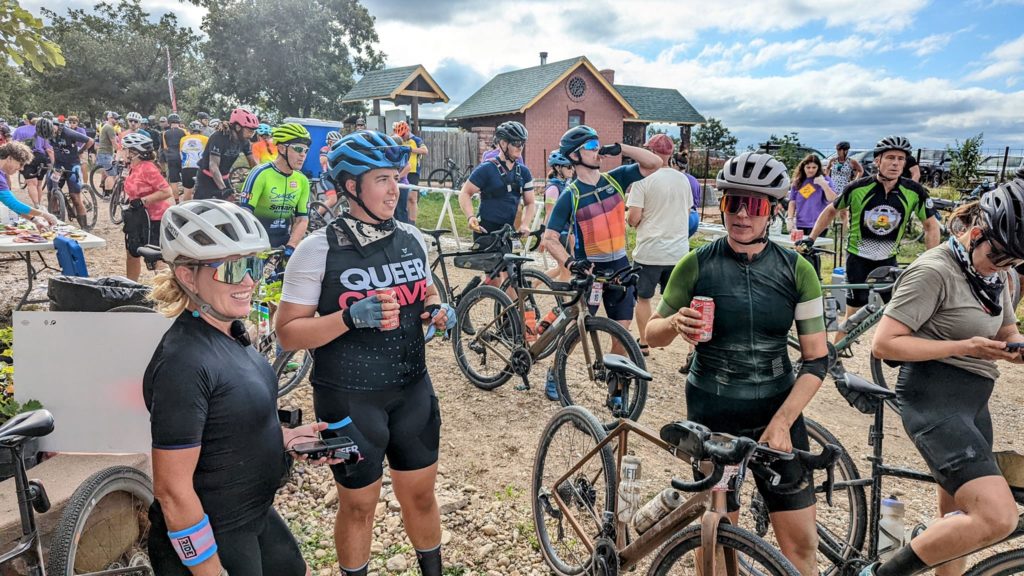 The Gravel Worlds theme that sets it apart from other races is that we are a gravel family here, and this is our family reunion. Lest you think that would make us insular, the opposite is true. In the lead-up to the races there were shake-out rides, talks, the expo, food, gatherings and parties. It's a place where first-timers can rub shoulders with seasoned elite racers.

If you'd like to check out some of the wonderful photos of the event, look up Gravel Worlds/Pirate Cycling League on Facebook. Also, Mayor Leirion Gaylord Baird herself launched the Long Voyage on Friday when 149 racers departed Lincoln on a course that took them as far south as Marysville KS. Next week I'll post an account by a racer who finished only minutes before the cut-off Saturday night, after about 30 hours in the saddle, but felt like he'd won the event when he crossed the finish line. His account will be accompanied by his support person's version. Interesting indeed. Of course none of this would be possible without the veritable army of volunteers on hand to put it all together under the expert guidance of the directors.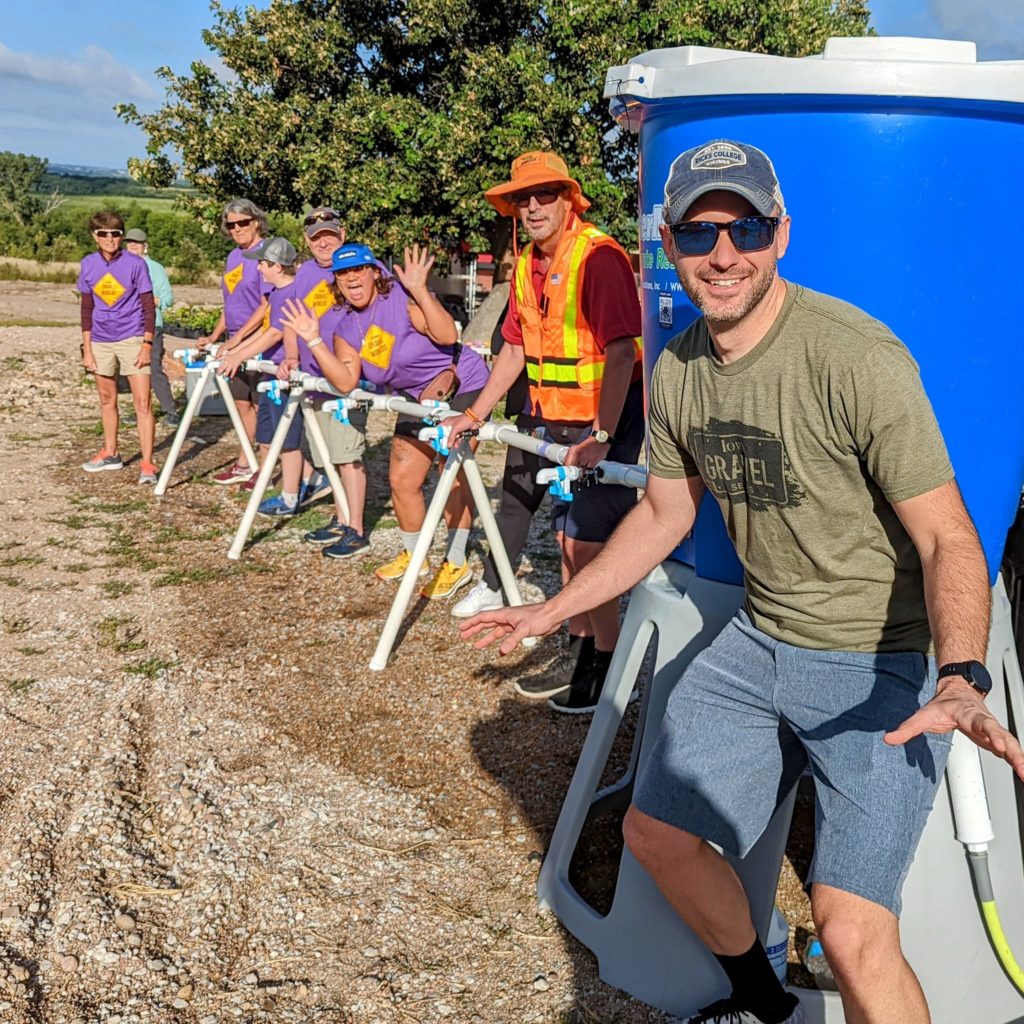 Read the Lincoln Journal Star's write-up of Gravel Worlds. And finally, learn about Alex McKiernan, who rode the 150 miles of gravel roads on a handcycle as a fundraiser for Madonna Rehabilitation Hospital. To see his video, go to https://pledgeit.org/150-miles-for-madonna.
For those who like to ride paved surfaces, next Sunday is Great Plains Bicycle Club's annual Heatstroke 100. They may still looking for a few more volunteers to help staff their SAG stops. Check it out.