I hope everyone who rode in Bites, Bikes, and Bison had a fine day supporting the Pioneer Park Nature Center Sunday. It certainly is a great time and a great cause.
My friends riding the Pony Express Gravel Dash out of Marysville last weekend had a character building day on Saturday. The cool rain made a slog of roads that were dry just the day before. Yes, it can make you question why you love to ride when you're out there in it, but it makes for a fine story after the fact. And if you can ride well and fast enough in it, it gives you a leg up on the competition.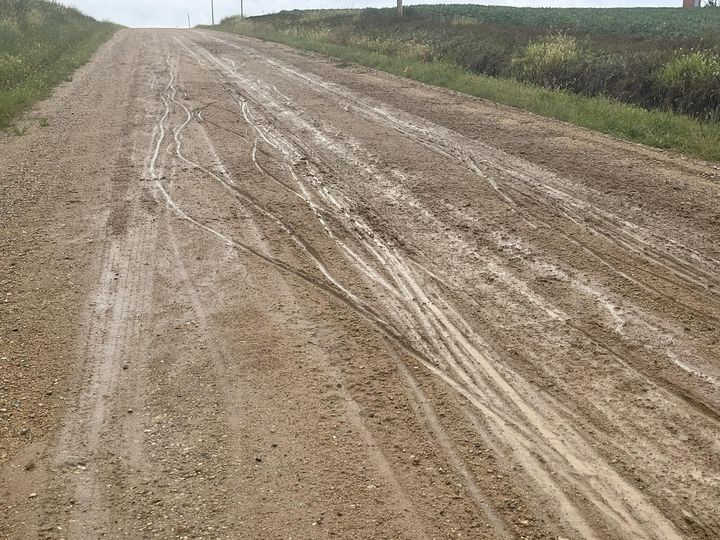 The coming weather looks warmer, and probably drier for the Homestead Cycling Tour out of Beatrice, and for the Kansas Cannonball 550, a bikepacking race, or tour, on the 23rd out of Emporia. The Homestead Cycling Tour still had space available last I checked. The routes consist of 15, 25, 40, and 72 mile options on the Chief Standing Bear Trail. The Kansas Cannonball is indeed a 550 mile (mostly) gravel event, self supported. A different area of Kansas is featured every year, and this year it's the Northeast. Good Luck Robb!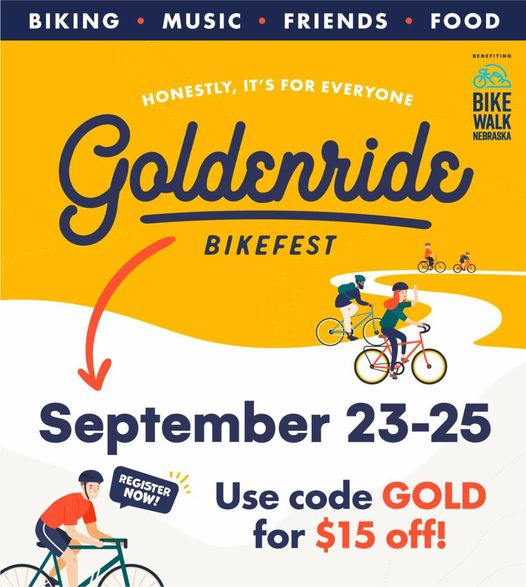 There is a steady stream of events coming out of Kansas and Iowa, but we here in Nebraska have some coming up soon, too. Goldenride, the annual benefit for Bike Walk Nebraska, is Sept. 24-25. It takes cyclists from Lincoln to Beatrice for camping and entertainment, then back the next day. Registration is still open.
The Omaha Jackrabbit north of Omaha is on hiatus until next year. The organizers bid you to race/ride the Bohemian Sto Mil this year instead. It's probably about the same elevation in 100 instead of 125 miles, being that it's staged in the Bohemian Alps around Prague. It certainly should be a more humane experience taking place in October rather than the heat of the previous June dates. Those hills are absolutely beautiful, and no joke to climb.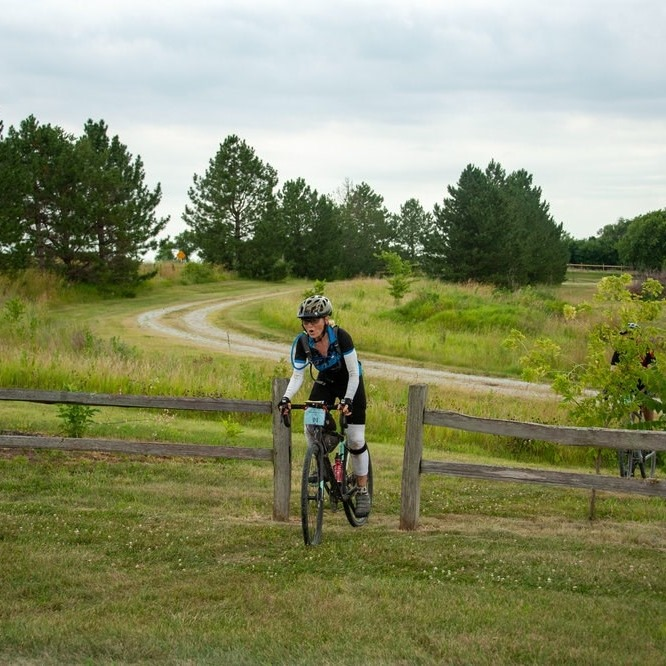 Photo courtesy Becca Wright. I've raced longer courses but I haven't raced more challenging ones than the Bohemian Sto Mil.

The East West Gravel Groveler is coming up on October 8th, out of Ashland. The 40ish mile course is flat and fast. It's the annual cycling competition between Lincoln and Omaha. C'mon Lincoln cyclists! This race is a benefit for Wear Yellow Nebraska.
I'm sure I've missed some upcoming events, so chime in to tell us what they are before it's too late. The season's not over yet. It's actually the best time of year to ride, though the daylight is getting shorter, so don't forget your lights.