The trend here started slowly over the last few years, then picked up speed with the rise in gasoline prices. Cargo bikes as delivery vehicles have finally been gaining some traction in the U.S.. In China they've been a mainstay for decades, though taking the form today more as enclosed motorcycles. They're used there as small trucks, and sometimes as the family car. The updated version we're beginning to see more of here is becoming common in Europe, and it's already common in Japan.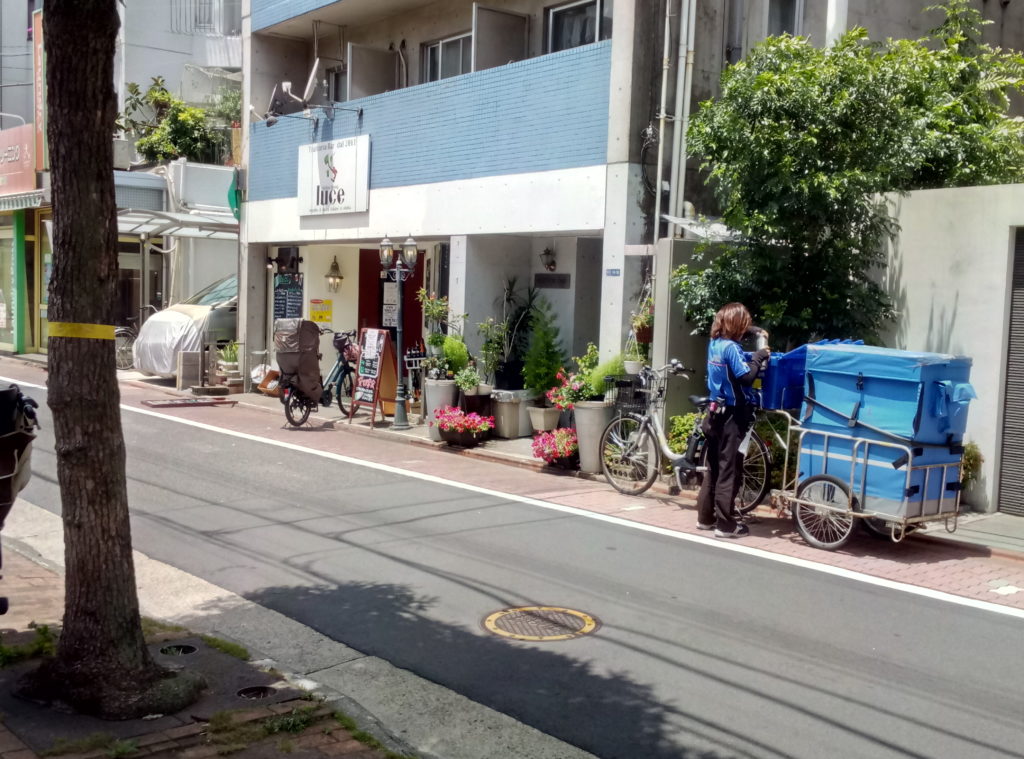 An ideal environment for e-cargo bikes.
People For Bikes just this last week posted an article titled Electric Cargo Bikes Deliver Big.
From the teaser- The Future Will Be Filled With E-Cargo Bikes. "As the popularity of electric bicycles continues to skyrocket, e-cargo bikes are proving increasingly useful in both the private and public sectors. While not a remedy to all transportation-related woes, e-cargo bikes are an incredible tool, with research showing their potential to substitute between one and four private car trips a week. In the public space, governments, corporations, and nonprofits alike are betting on them to cut emissions and congestion, all while helping move goods in a greener, timelier, and more efficient manner."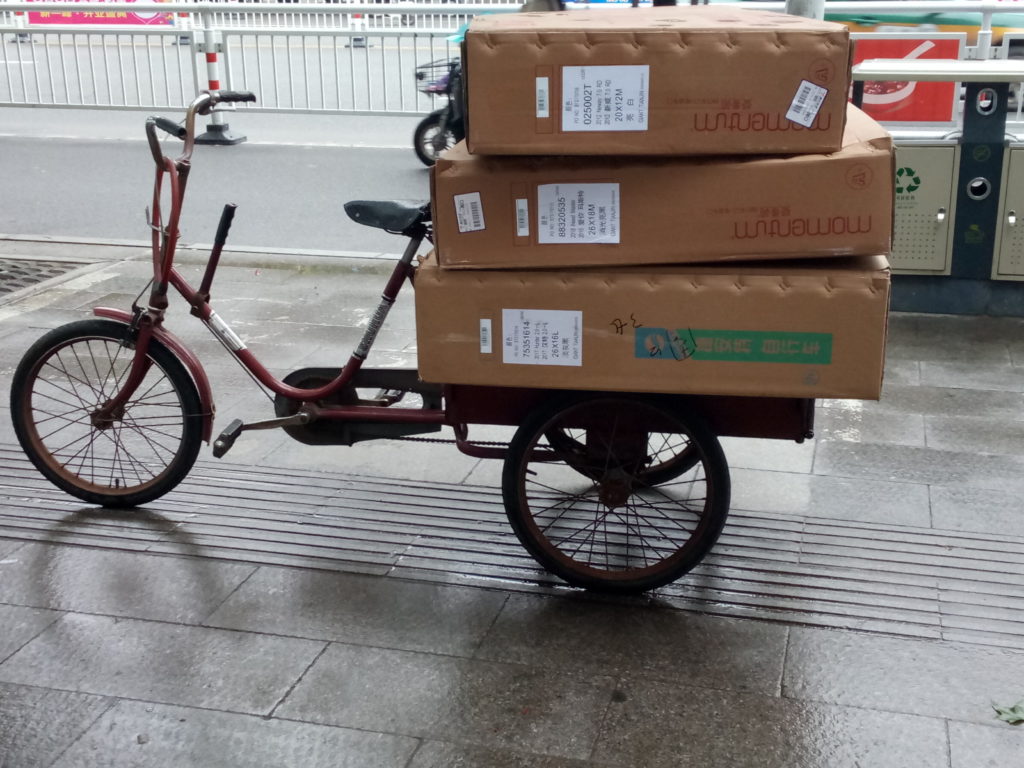 As popular as e-bikes are becoming, it's a natural evolution. People need to haul things and sometimes those things are unwieldy or heavy. Enter the e-cargo bike. Especially in city centers and more densely populated areas, they make a lot of sense. Cars take up an inordinate amount of space, both when in motion and when parked. E-cargo bikes can nimbly deliver loads avoiding that problem and not polluting while they're at it.
In Japan seeing moms with two kids in carriers on the front and back of an e-bike was common. Of course a regular bike and a trailer, or a non-electric cargo bike works well, too.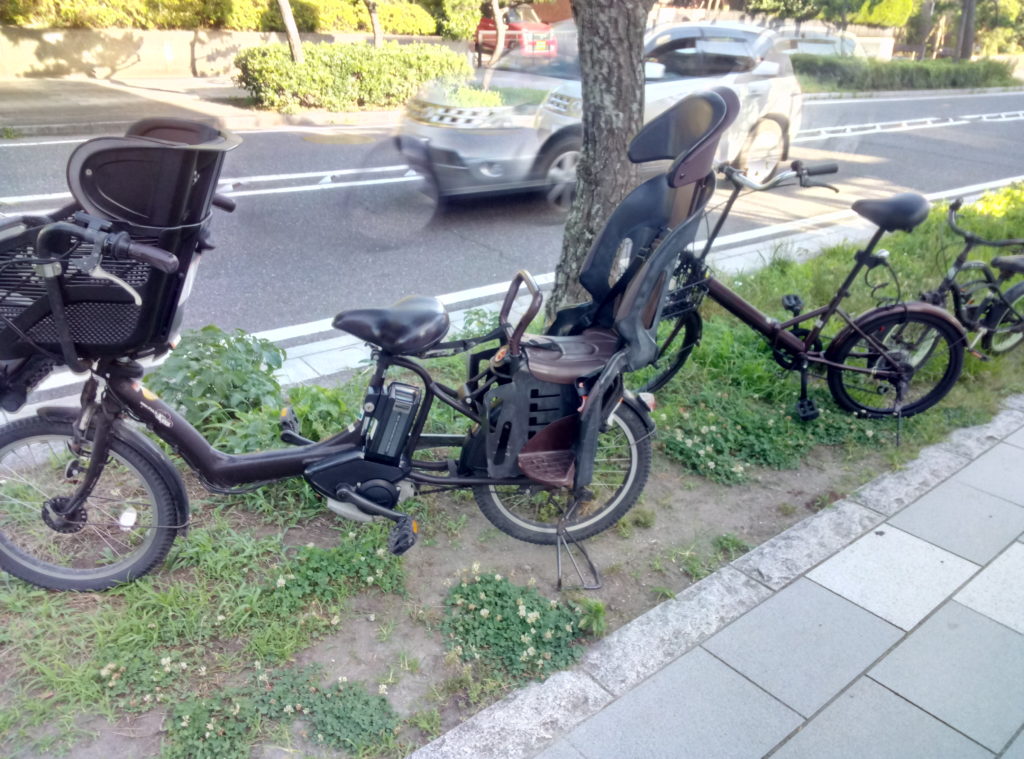 A common double-kid model.
Pedi-cabs are already common in Lincoln on Game days. It's a small step to use cargo bikes for more kinds of trips.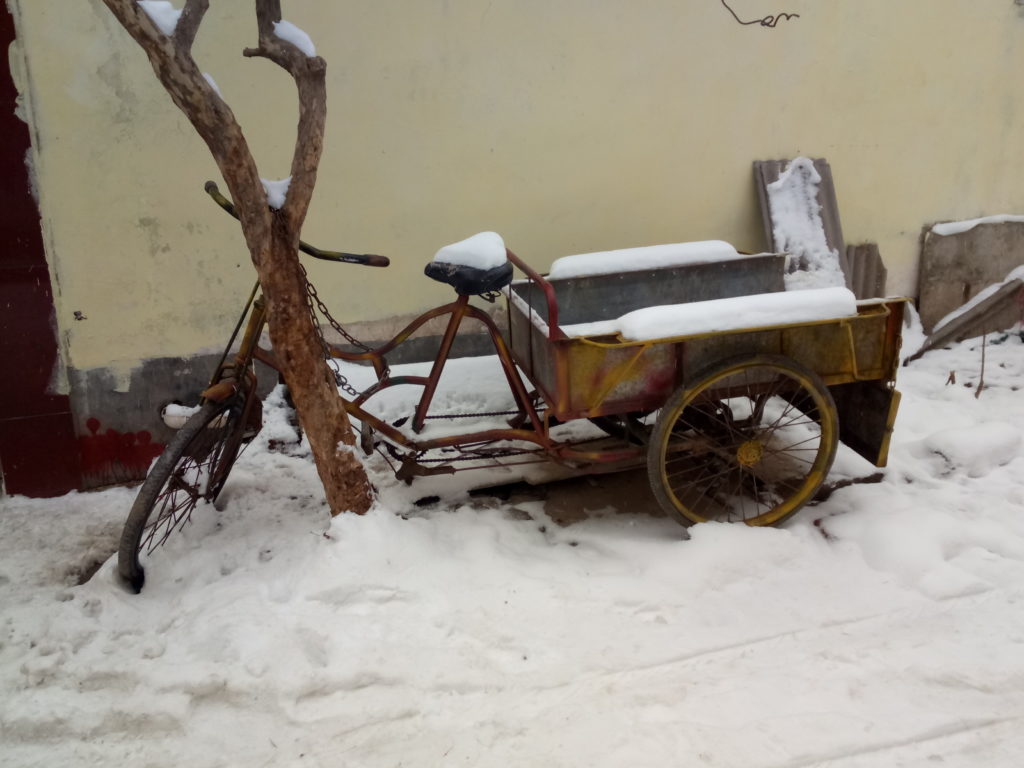 Probably parked here more for nostalgia, I did occasionally see these original models pressed into service when we lived in China.