January is when gardeners have traditionally pored over seed catalogs and touring cyclists over possible routes. All it takes is reading a couple of accounts of someone's tour or bikepacking adventure to stoke the wanderlust setting to high. What did it for me this time was warmshowers.org's January newsletter. If you don't know what Warmshowers is, it's a touring cyclists' organization dedicated to providing lodging for free with other members. Not all hosts are touring cyclists, some just want to host them for vicarious adventures, but many are. We stayed with warmshowers hosts in Ho Chi Minh City. We would have stayed with more hosts along the way, but being a popular travel season when we were touring in SE Asia, many hosts were gone or already booked. It can be invaluable to stay with local hosts to get an introduction to a new place.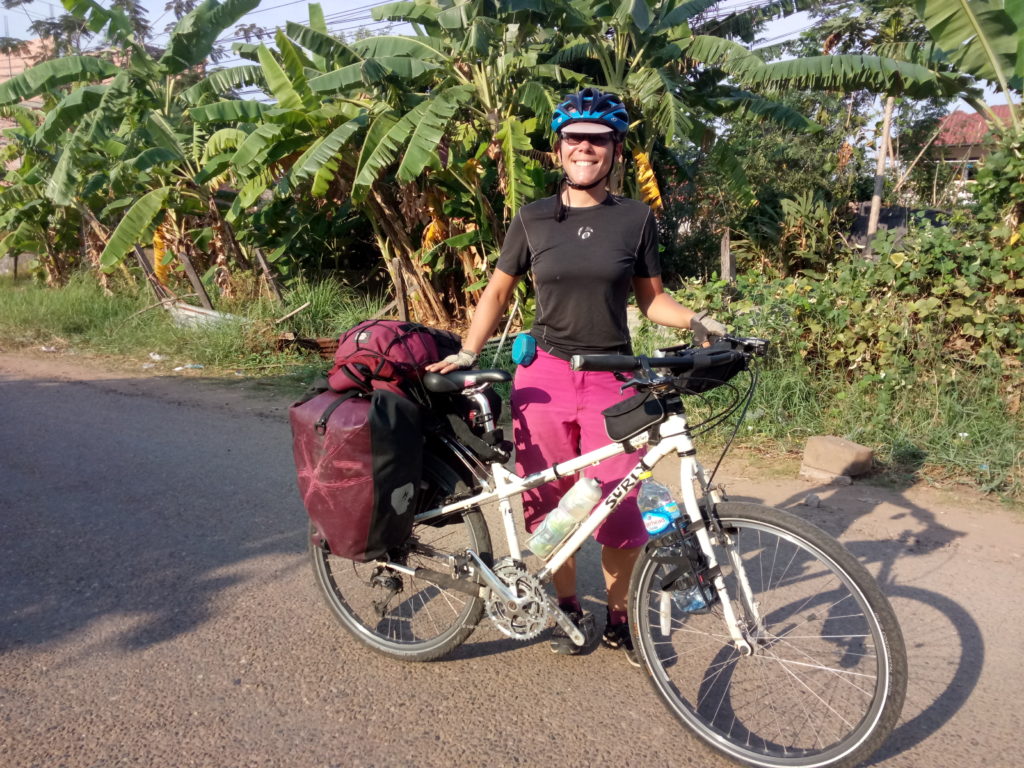 We kept running into fellow tourer Beth.
When the remaining segments of trail are finally connected in Nebraska, I expect that there will be an uptick in requests for hosts by those riding the Great American Rail Trail. The route includes the MoPac from Springfield to Lincoln. From Lincoln It looks like it will make it's way to the Oak Creek Trail from Valparaiso to Brainard, eventually finding it's way on to the Cowboy Trail and Wyoming.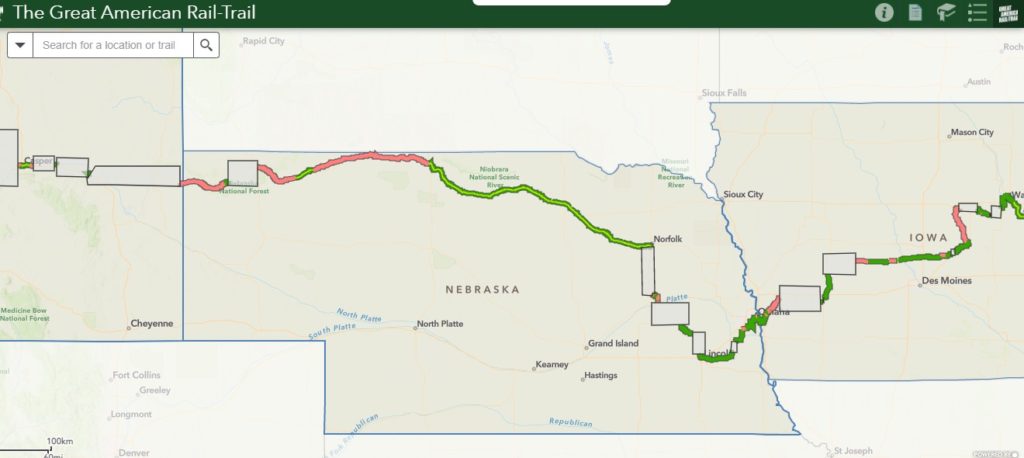 Another option not involving as much planning would be to do an organized tour like the Tour De Nebraska. It's fully sagged, you don't have to worry about hauling your gear or where to stay. It's a different kind of experience and also a lot of fun on a bike.
Several years ago we hosted a pair of cyclists who started off in Australia on a world tour. We were happy to give them hot meals as well as showers, guidance about bike repairs and more. This month's Warmshowers newsletter includes a route-planning guide to help you start making those dreams a reality.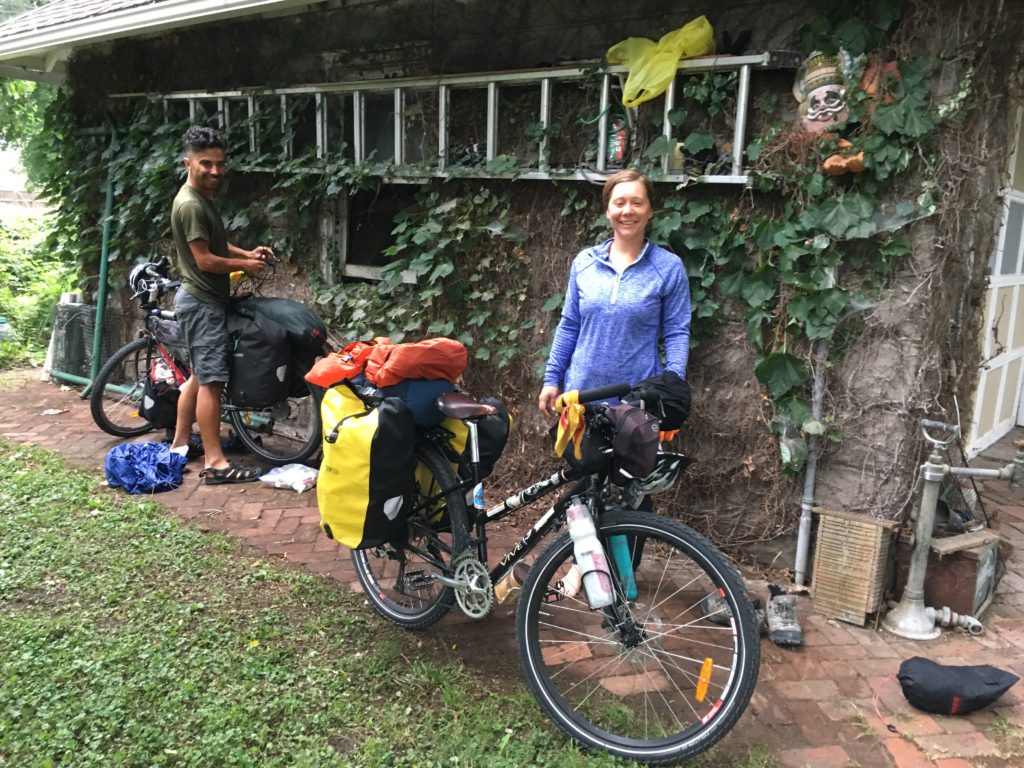 The world travelers camped in our back yard.
Speaking of the MoPac, the segment between 70h and 66th streets soon will be getting different neighbors. Row houses and an animal clinic are being planned on the site vacated by Finke Garden and Nursery. The impact this will have on the trail and trail users is unknown. Read about this new development in Monday's Lincoln Journal Star.