Last week plans were released in the Lincoln Journal Star in regards to the proposed development along the MoPac trail between 70th and 66 Streets. The matter was brought to the attention of the Pedestrian Bicycle Advisory Committee last November 8. Thanks to The PBAC, (and thank you PBAC!) I've included the parts of the meeting minutes that concern cyclists on this matter. They are as follows: "The plan is to develop townhouse or rowhouse style residential structures in this area, along with a private roadway. The townhouses would be between the existing trail and the roadway. There are clusters of buildings with spaces in between where some visitor parking is provided"…"There will be changes to the N 70th Street intersection to make the two-lane section begin at that point. This should reduce any attempts to pass in the area of the trail crossing. These homes would be single-family, owner-occupied homes"…" The trail was a limitation to the flexibility of the site, however it also provides an opportunity and amenity. There was discussion about the property line location near the trail. The property line will be 5 feet from the edge of the trail, which should give opportunity to widen the trail in the future if needed. The back of the property should be fairly uniform, with some opportunity for color on the buildings and for landscaping inside the property lines. AC units are planned for rooftops, electrical pedestals in the spaces between clusters of dwellings. Fences would be opaque with possibly some transparency on the upper part and inward opening gates. The parking spaces are not meant for trailhead use but do provide opportunities for trail access from garage doors. The green space near the trail at 66th Street is intended as storm water treatment area. Trail drainage should be positive as the trail in this section is on the high side and drains well today. Timeline involves building the clinic building first, mostly next spring and summer." To see the LJS article again, click here.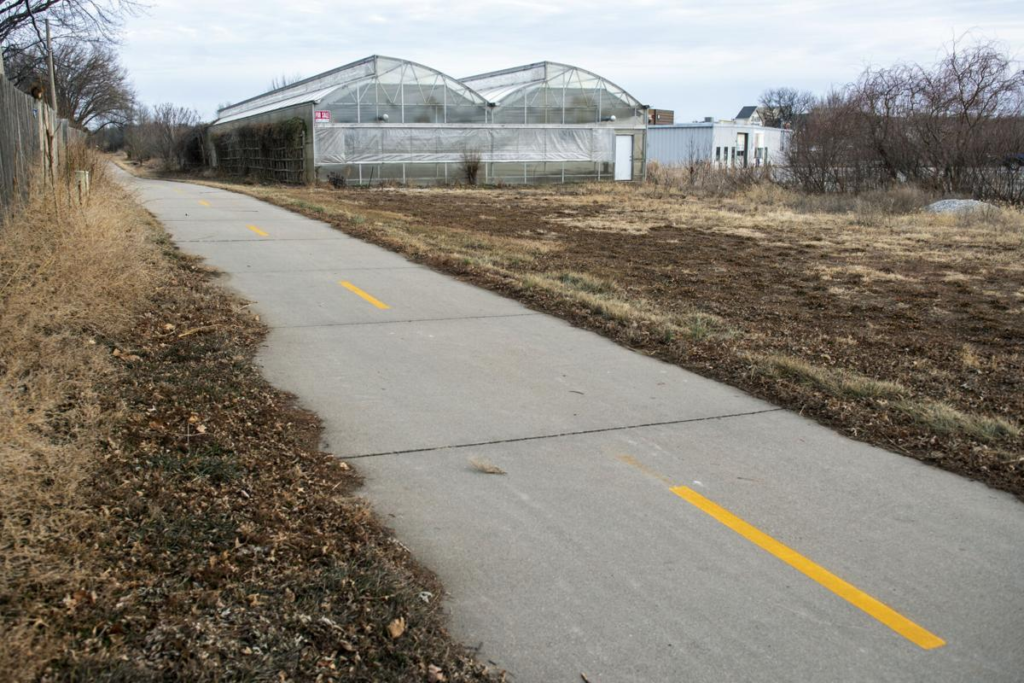 Photo Credit: Lincoln Journal Star.
The Bicyclincoln Board of Directors met for a retreat and to vote on board member applicants this past weekend at Platte River State Park. Stay tuned for an announcement of our new members. Conditions were not great for mountain biking on the trails, but the hiking and eagle viewing were good.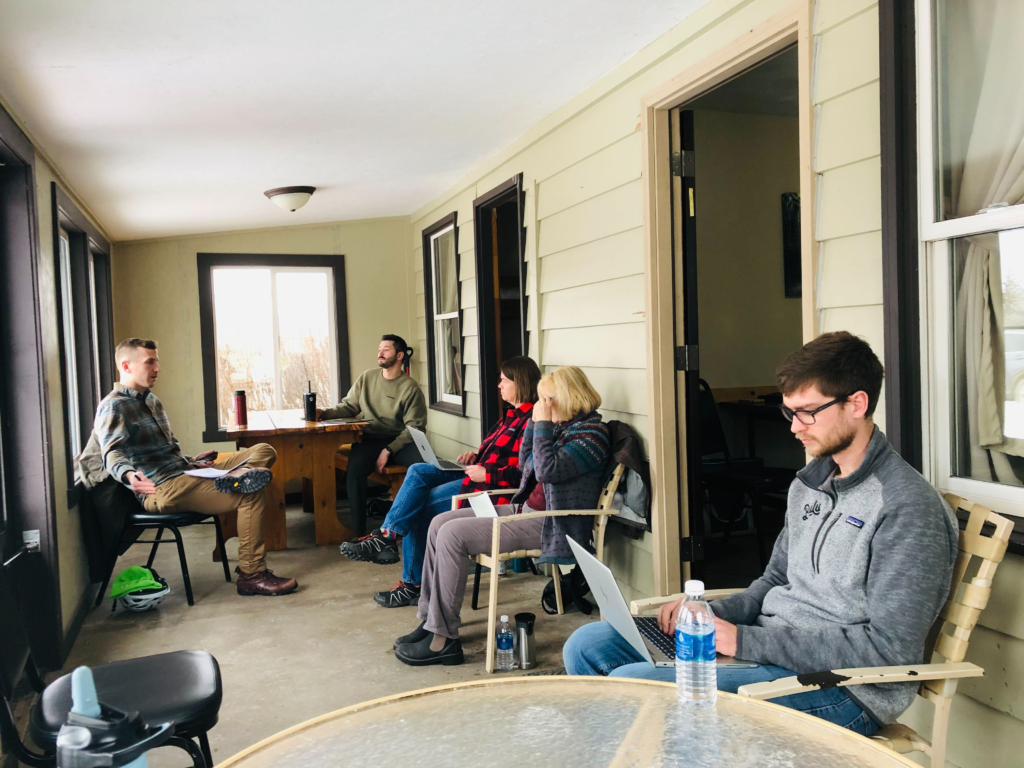 Pandemic zoom meetings meant that some board members had never met in person until now!
Saturday morning also saw the annual Fatbike Frozen Ididaride at Pioneers Park. The race is always a good time. The temperatures were brisk, but the fires hot. There's nothing like powering up some snowy hills with friends on fatbikes to warm up the blood on a cold day. Photo credit: Matt Pearson.