Last week I mentioned a few upcoming rides, and this week, I'd like to mention a couple more. March and Sandhill Crane viewing season will be here before you know it. If we're lucky, maybe it won't be quite as windy as last year, though around Grand Island the wind is their hills, and a little wind is basically a given.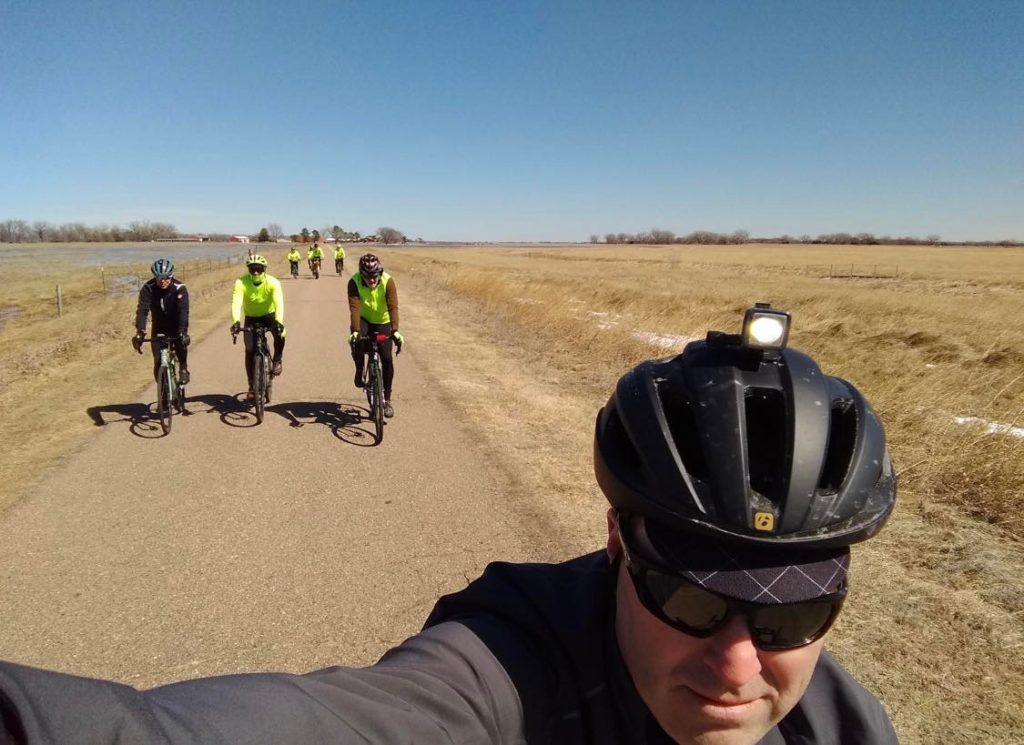 Photo: Chris McClenny.
In the words of the ride organizer, Mike Swanson, "This is one of my adventures by bike. Over the years I've ridden my bike on Platte River Road to get some exercise. In March, besides the Cranes migrating, over 100,000 people visit the area to see the spectacle. I look forward to hearing the calls of cranes as I ride in March along our local roads. Amazing as the migration can be, I'm even more amazed at the people who come out to witness the migration. They come from all parts and lands. That's because this is unique and does not happen any place else in world." "That temperature got up to forty degrees that Sunday afternoon but we were warmed by the experience and we've gotten together each year after that first ride." Since 2018, when Mike took 4 cyclists out per a request to see them, the event has grown. That first year they even saw a rare whooping crane. Since then the ride has grown to over 100 riders and has partnered with the Stuhr Museum, The Crane Trust, and Visit Grand Island. Sandhill Crane Bicycle Tour is:
"A bike ride over scenic low traffic roads during the Sandhill Crane Migration. Starting at Stuhr Museum in Grand Island to the Crane Trust Visitor Center, to Doniphan and back to Stuhr Museum, we bicycle on some of the areas best roads for viewing the migration. This ride is March 25th with a rollout at 10:30. The ride is free, but bring money for snacks, etc. along the way."
Also this: "Sandhill Cranes migrate north every spring. About 80% of the world's population of sandhill cranes converge in Central Nebraska along the Platte River from Grand Island to Kearney. At the peak in mid March, more than half-a-million birds can be in the river valley at one time. Experiencing the migration by bicycle allows you to be more intimately connected with nature and this migration."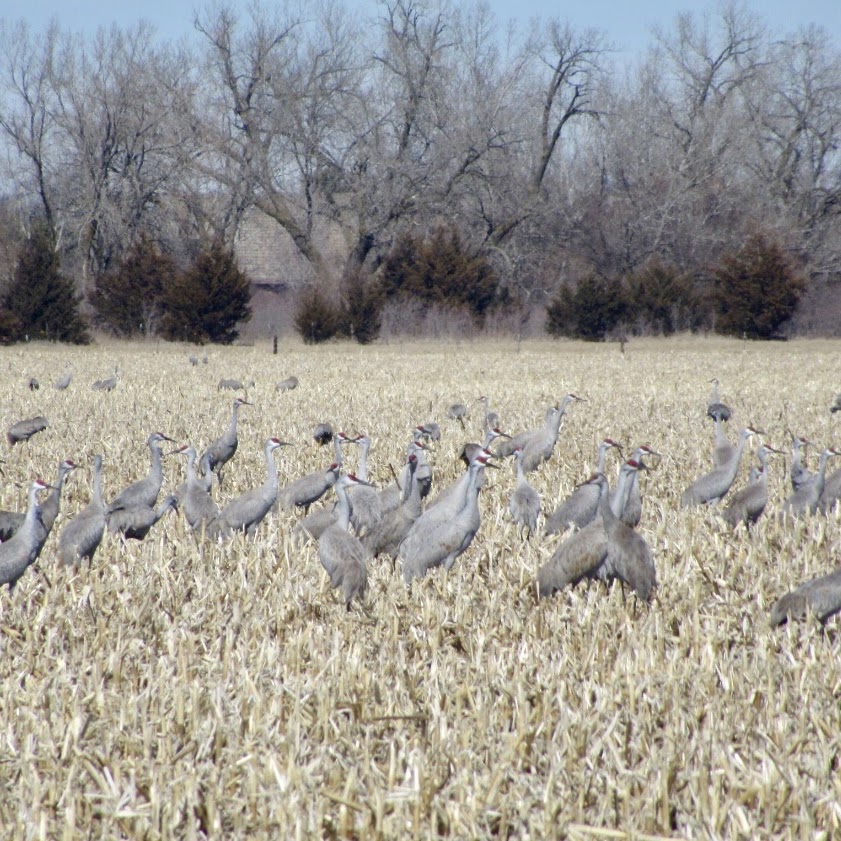 The view from the bike. Photo courtesy Sandhill Crane Bicycle Tour.
There are 40 mile, 23 mile, and gravel options. Quite a few riders from Omaha come out for it, mostly from the Bellevue Bicycle Club. A smattering of Lincolnites and others fill out the ride. I think it's just not on our radar as much here, and that's a shame. I do know that some cyclists pick different weekends to ride on their own schedule, and that's fair, too. If you use Strava, there's even a Sandhills Crane Ride club.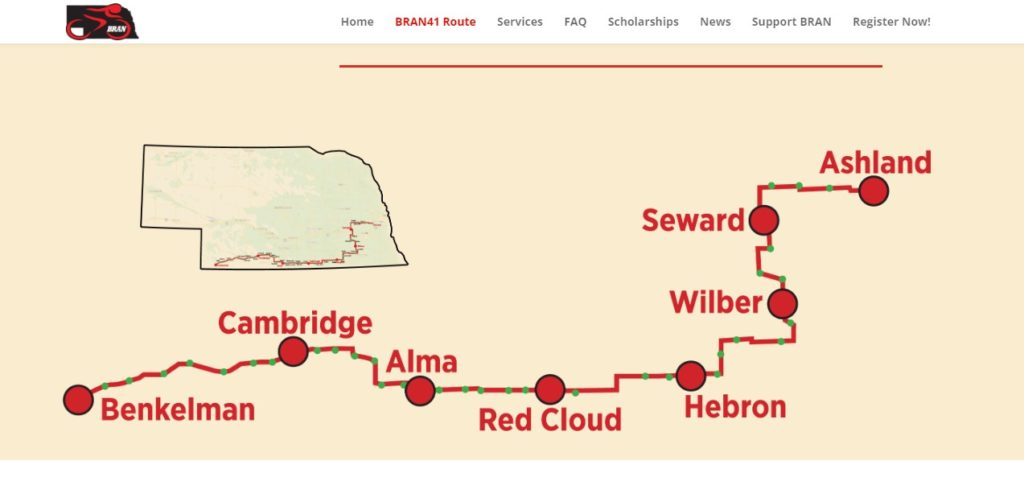 If the Sandhill Crane Bicycle Tour is a season opener, then consider the Bike Ride Across Nebraska (BRAN) to be a main event. The ride is June 4th to 10th, but a shorter version is also available. Tours like this and the Tour de Nebraska are great ways to spend time with family and friends and get to know other cyclists while enjoying the sights and amenities of small town Nebraska. The Route hugs the southern edge of Nebraska this year, from Benkleman to Ashland. Check out their website and Facebook pages for more information. BRAN also has a Strava club.