Comments are open only until April 13, but at the very least, read over the Final Draft of the Mountain Bike Facilities Master Plan. On May 11, the Parks and Recreation Advisory Board will host an open meeting to discuss and potentially take action on the Mountain Bike Facilities Draft Master Plan. You may have weighed in before at earlier open house, survey, public meeting and comment periods, but see what more has taken shape based on your input and that of the working group. Or if you don't know much about it, educate yourself. As stated, the Mountain Bike Facilities Master Plan "describes a road map to guide the development and management of mountain bike facilities in the City of Lincoln."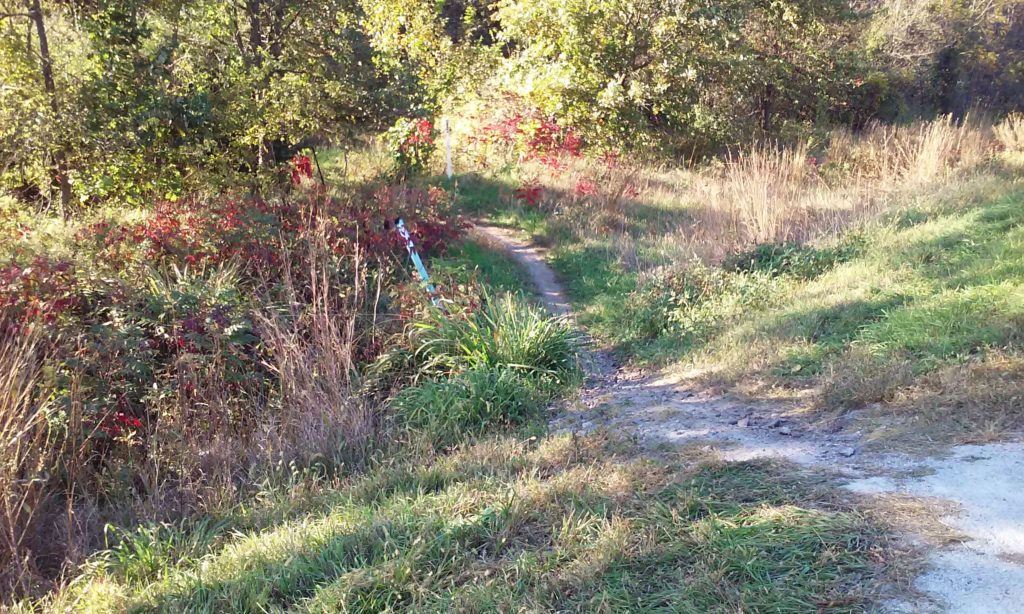 We have a glimpse into the future with Project: Singletrack @ Van Dorn. This approximately 1.5 miles of single track in a neighborhood park was created by volunteers at the beginning of the pandemic. Community interest and visits to this park dramatically increased as a result, and has shown that there is a demand for mountain biking facilities in the Lincoln area. It is operated through a cooperative agreement with Trails Have Our Respect (THOR).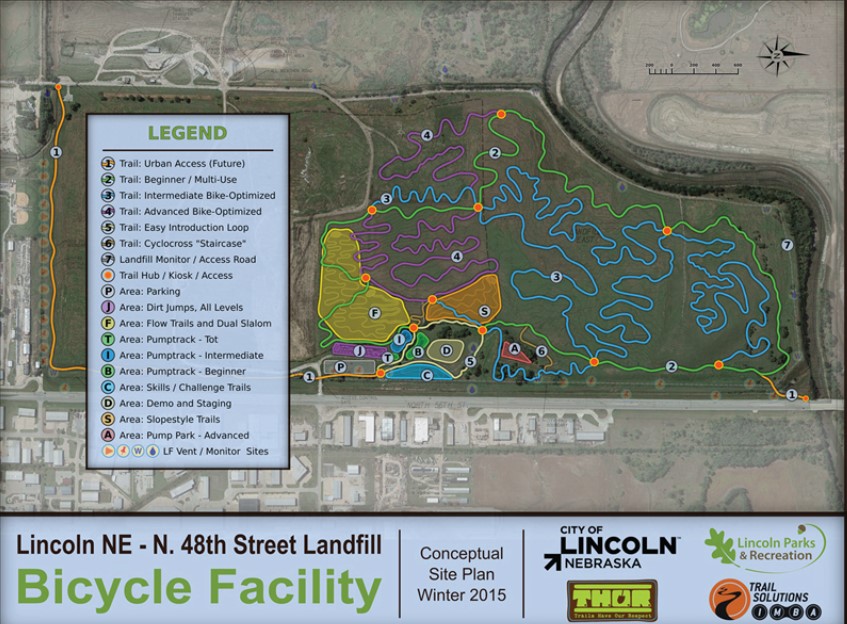 When the N 48th St. site was proposed.
The Draft Master Plan recommends a Major Bike Park located at the construction and demolition landfill at 56th and Fletcher. In 2015 THOR and the International Mountain Biking Association evaluated the old landfill site at North 48th and developed a preliminary plan with features. The Major Bike Park is known as Tier 1. In an effort to provide a more equitable distribution of facilities, Tier 2 of the plan divides the city in quadrants, each with it's own single track built on park land. Tier 3 zooms in on facilities in smaller neighborhood parks. An interactive map of proposed sites shows the elevations available with each proposed site. It's easier to build new mountain bike facilities in less developed areas at the edge of the city, and the draft plan reflects this. This does create additional challenges for bike park users riding out from more central areas of the city. Trail access was a consideration in choosing the sites. Van Dorn Park is the only facility in an older area of the city.