The trails and the weather were perfect this past holiday weekend, so I hope you got out to enjoy it. If you have an itch to go further afield than our local trails, consider the area's NRD trails. One that's been mostly closed since the floods of 2015 just finally re-opened in it's entirety this spring.
Trail Link
The Steamboat Trace runs between the OPPD Arbor coal plant six miles south of Nebraska City to the Cooper Nuclear Power Plant a few miles south of Brownville. Parts have been rideable, but other segments had been badly eroded. The drama from a year ago when a farmer placed a fence across the trail was resolved, but the trail festival and bike ride that had taken place the last few years is no more.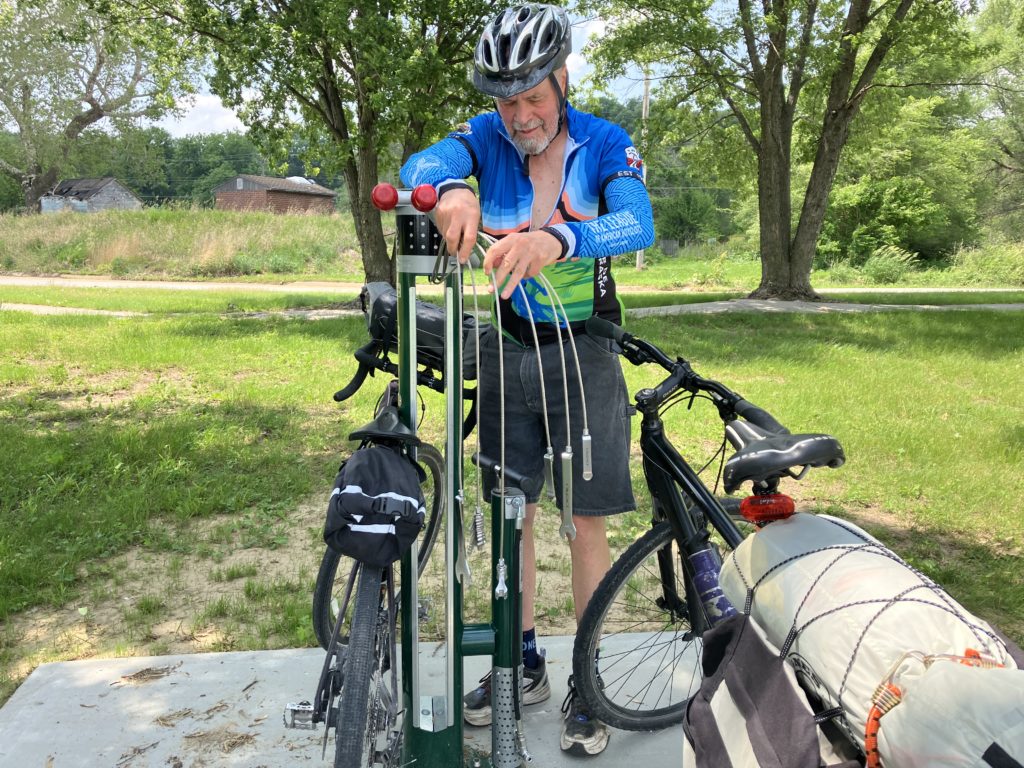 Lewis and Clark passed nearby on their journey of exploration west. The Midland Pacific Railroad built the rail corridor the trail now occupies in the late 1800's, later to be taken over by the Burlington Northern. Midway on the trail sits the town of Peru, home to Nebraska's first four-year college. Peru has a trailhead with restrooms, which the power plant trailhead does not, and a supermarket. Peru nearly has it's own water system back on line after the flood, but not quite, so the hydrant at the trail head is still capped. There is even a repair stand with tools and a pump, but if you have Presta valves and need to use it, you'd better have your converter because it's only Schrader compatible. There is a restaurant, but check to see if it's open if you're planning to go.
What makes this trail different than other area NRD trails are the views of the river and the bluffs, and that much of it is shaded. Just south of Peru are rock carvings, while not ancient, are fun to see. It seemed to me that there are fewer now than before the flooding. The Peru flats, river valley crossed with levees, are north of Peru and if you're riding on a hot day, I recommend riding that section earlier or later in the day as it has no shade. If you'd like to mix it up with some hills, the gravel roads in the area are great.

We decided to bike pack to Brownville this time and spend the night, though other times we've ridden out-and-back. If you do this be aware that the campground along the river currently has no services, as they also got washed out in the flooding. There are also Air bnb's. It was worth camping for the birdsong, though. I recorded 19 different birds in 5 minutes from our tent.
Brownville is a state-certified creative district, so there is always something to see and do if you look for it, which is amazing considering how small the town is (pop.142).