This week we have a guest post by board member Gregory Brozek.
The Great Plains Trail Network held its 21st annual Trail Trek event on Sunday, June 25th. Lincolnites of all ages were able to explore local trails using routes ranging from 11 to 41 miles. Whether you are new to the Lincoln trail system or a seasoned expert, Trail Trek gives you an opportunity to get out and ride the trails at your own pace with family, friends, neighbors, and strangers.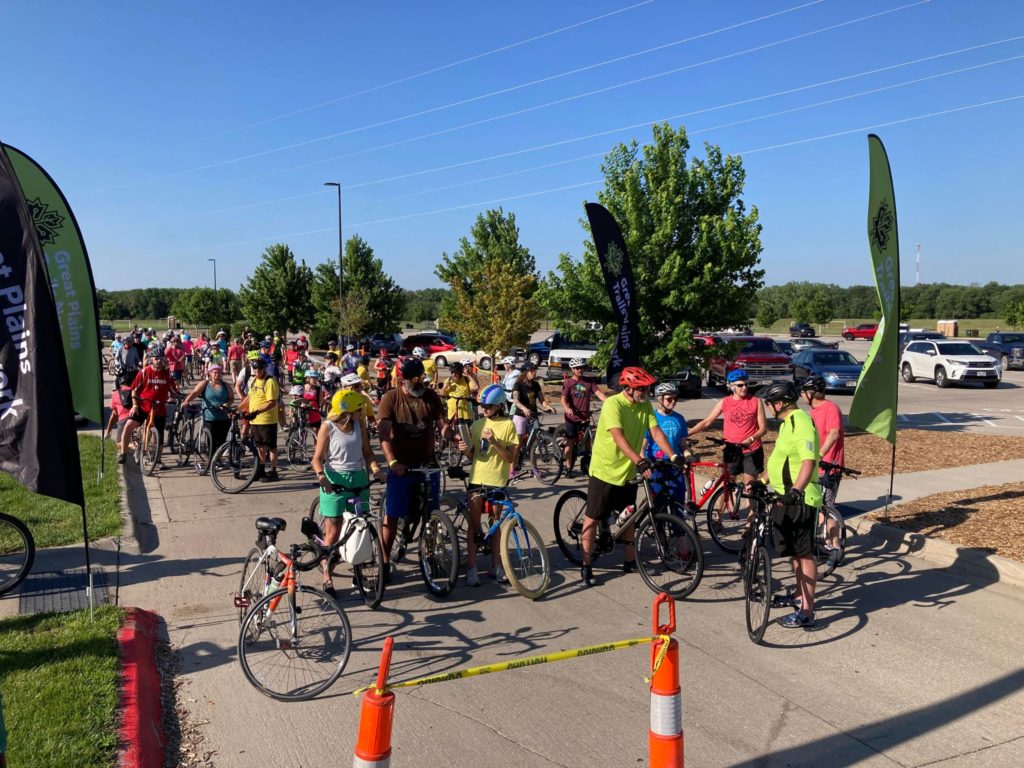 Photo credit: Adam Hintz, Friends of Wilderness Park
Riders enjoyed some beautiful June weather, with a bit of wind at their backs as they set out from Speedway Village south along the Jamaica North trail to the GPTN Connector Bridge, where the 41-mile riders continued south to the town of Cortland. The 11, 24, and 32-mile riders took the bridge over the railroad to the north and followed the signs along each respective route. GPTN volunteers could be found at multiple points along the trails, offering support for safe street crossings, snacks and water at rest stops, and some riding with each group.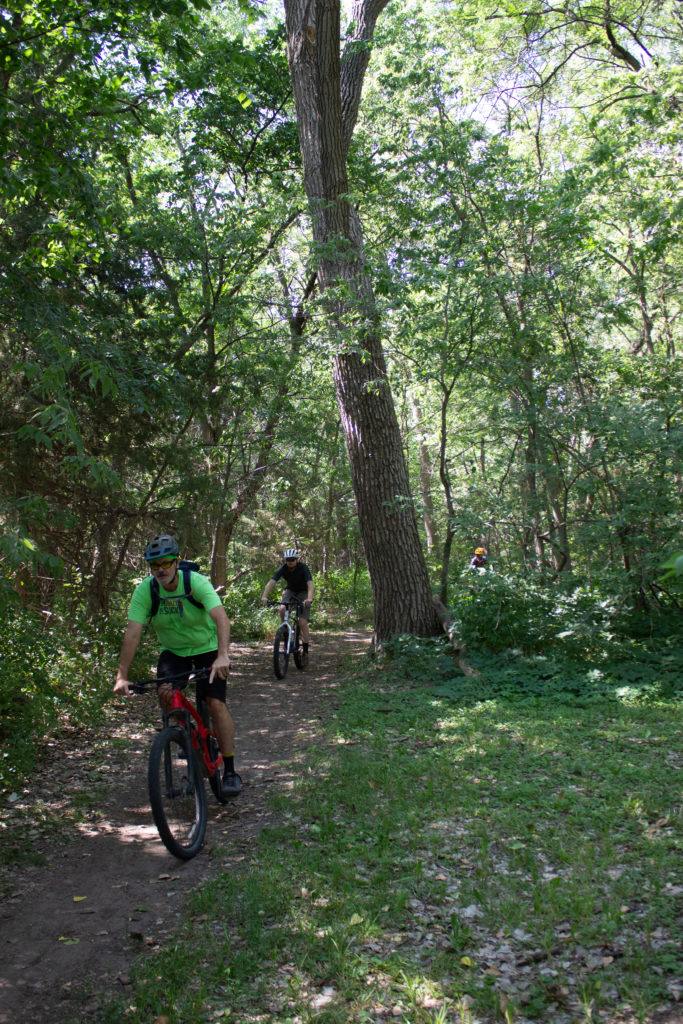 Photo credit: Adam Hintz, Friends of Wilderness Park
For the more adventurous who wanted to get off the paved trails, a group trek over to Van Dorn Park's new single-track trail offered a chance for riders of any skill to experience it with some guidance from some more practiced riders. Afterward, they rode together to the Wilderness Park Day Camp Loop for some more single-track riding.
All riders, including those who wanted to start from home and take any route they desired, were treated to a lunch, live entertainment, and prize drawings back at Speedway Village where local vendors, including Trek Bicycle Lincoln, supplied exciting raffle prizes.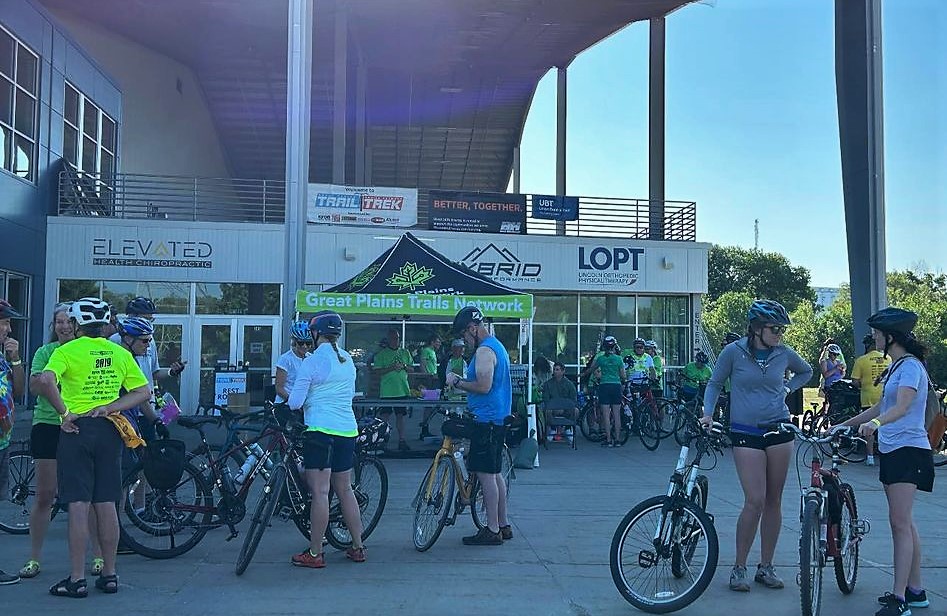 Photo credit: Jamie Grandquist
Trail Trek was an opportunity to either explore a new segment of trail or bring you back to one you otherwise would not have. Some said they were glad to experience sections of trails that they hadn't been on in years. Others said this was their longest bike ride ever. Young or old, seasoned or new, it was a welcoming, fun, and safe environment for all riders to come together with a shared love for biking and appreciate the Lincoln trails together. If you missed out on this year's Trail Trek, be sure to get out there and explore the trails of Lincoln on your next cycling adventure. And if you have the chance, be sure to sign up for Trail Trek next year.
—
Gregory Brozek, EI