Every year People For Bikes releases it's ratings for best small, medium, and large bike cities in the U.S. and beyond. This year we see some new cities, such as Longmont, CO and Milwaukee, WI joining the top ten. The average score among all U.S. cities is 23 out of 100. Cities in the top 10 score 55 out of 100 on average. Lincoln scored 36. That puts us in about the 74th percentile overall. The website explains the scoring criteria and bicycle network analysis. For medium sized cities, first place went to Davis CA, second to Berkeley CA, and third to Boulder CO. Large cities top ratings went to Seattle, Minneapolis, and San Francisco. If you think a city needs to be flat to be a great biking city, look at numbers 1 and 3. Small city winners were Crested Butte CO, Provincetown RI, and Blue Diamond NV.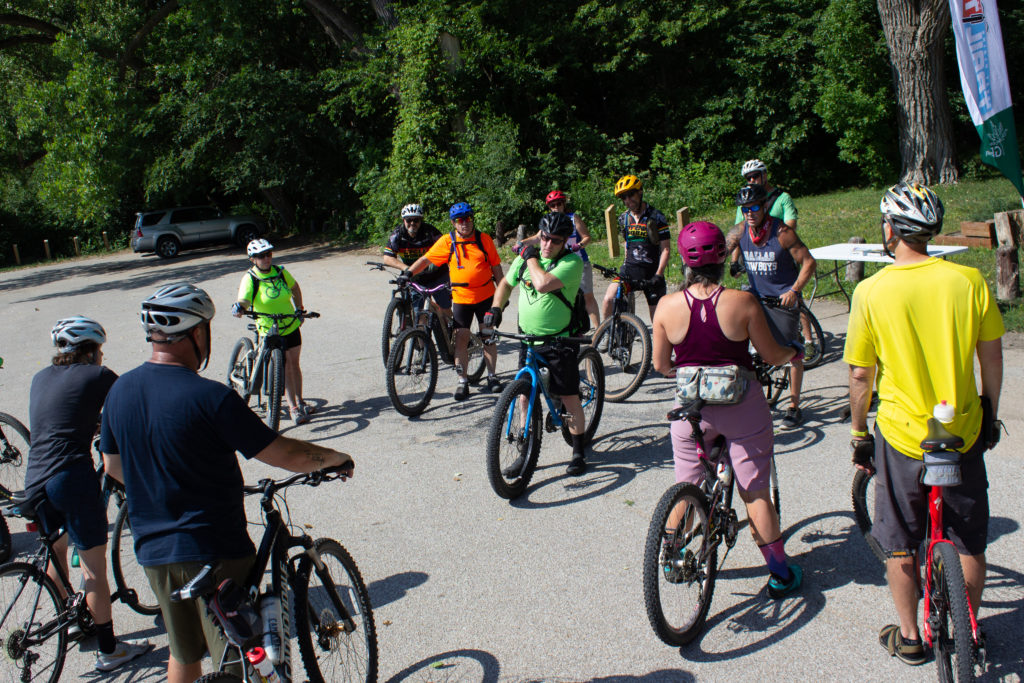 Photo credit, Adam Hintz
There were some real surprises. What surprised me most was Murdock, Nebraska, over in Cass county near Wabash and the end of the MoPac Trail. Murdock, population 274, appears in the 84th percentile for it's size. Now, I think calling Murdock a city, even a small one, is a stretch. It's a village, but good for them. Could they have been nominated by Bike Cass County? I wouldn't doubt it. Elmwood, actually on the MoPac, is just a couple of miles away, and is the host of the monthly Pie Ride. The July ride is this Thursday, July 6, featuring pizza and other pies, and music. It's great to see small towns get involved. The MoPac is part of the Great American Rail Trail. I'd like to see all the small towns near this future route across the country get on this list.

There's a lot to explore if you poke around the People For Bikes Best Places To Bike website. Besides rankings and criteria it gives suggestions how to improve bikeability and shares stories about how other cities became better for people on bikes. Check it out.