Cycle September is almost over and the Lincoln Bike Challenge is winding up it's final days. If you haven't been checking, the BicycLincoln group on Love To Ride is riding strong. We're in the top six in all six categories nationally. In Nebraska, we sit at the top of all categories. You must have joined the BicycLincoln group in the Love to Ride Cycle September /National Bike Challenge for your rides to be counted towards our numbers. The stats in the group are those we use to rank riders, so if you're signed up for the National Challenge but aren't a member of the BicycLincoln group, you won't be included in the Lincoln Bike Challenge. For the local challenge, rankings are still in play, so get out there and get some big rides in. The weather will be perfect this week, so no excuses, just take a light along.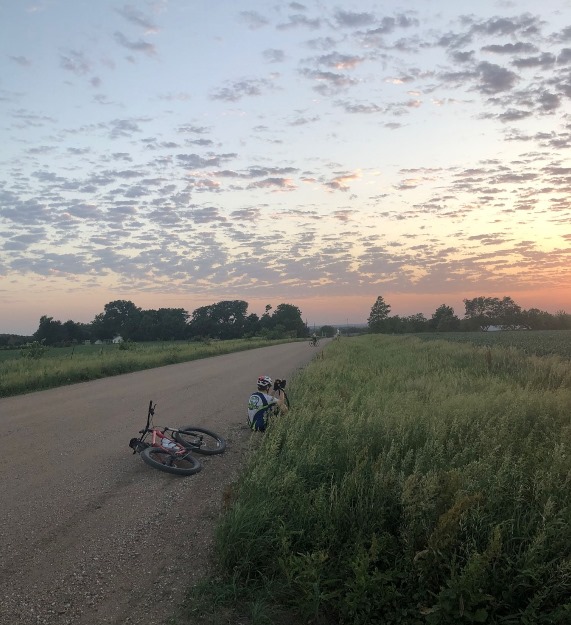 This year the Challenge celebration party will be a little different. We're calling it the Biketober Fling, and it will take place Friday, October 13 from 6-8 PM at the Jayne Snyder Trails Center, catered by The Hub. This will be is easier to bike to than in past years when it was at Zipline, so we hope to see you there. Stay tuned for more details.
If you haven't spent much time poking around the Love To Ride/Cycle September site, there's a list of topics under the Learn tab if you want to learn more or encourage others:
Tips for new riders
Tips for occasional riders
Tips for regular riders
Tips for riding to work
Tips for buying a bike
Tips for riding in winter
Basic bike maintenance tips
Tips to build confidence
How to lock your bike
Tips for riding for transportation
Tips for riding while working from home
Tips for biking adventures
Tips for planning a ride with kids
How can I encourage more people to ride?
How to find a group to ride with?
Tips for riding in the dark
Commuting by bike: helpful hacks
How to stay motivated to ride to work
Tips for riding in Islamic clothing
Also covered are What's Keeping You From Riding? (11 topics in this category), and What Motivates You? (7 included here) All are good topics and may provide that last needed push to get you or someone you know out rolling more on two wheels.