Have you ever wondered what's going to get renovated on our trails, and when? Check out this from Lincoln Parks & Recreation:
"Residents are invited to comment on the 2023 update of the Parks and Recreation Department's 10-year facilities plan. The plan is available for review until December 13 at parks.lincoln.ne.gov, and printed copies are available at the Parks and Recreation offices at 3131 "O" Street.
The plan identifies anticipated repair and replacement projects to maintain Lincoln's park facilities. The plan also addresses the development of new neighborhood parks and trails to keep pace with community growth. The plan is updated every two years as part of the City's biennial budget process and guides the development of funding requests for capital improvement projects.
The Parks and Recreation Advisory Board will consider approval of the plan during its regular monthly meeting at 4 p.m. Thursday, December 14, at the Parks and Recreation offices. Residents are encouraged to provide comments on the plan during this meeting. Comments can be shared in advance of the meeting by emailing [email protected] or by mailing them to the Lincoln Parks and Recreation Department, 3131 "O" Street, Suite 300, Lincoln, NE 68510." https://www.lincoln.ne.gov/City/Departments/Parks-and-Recreation/Parks-Facilities/10-Year-Facilities-Plan#section-1 Here are the highlights that pertain to trails: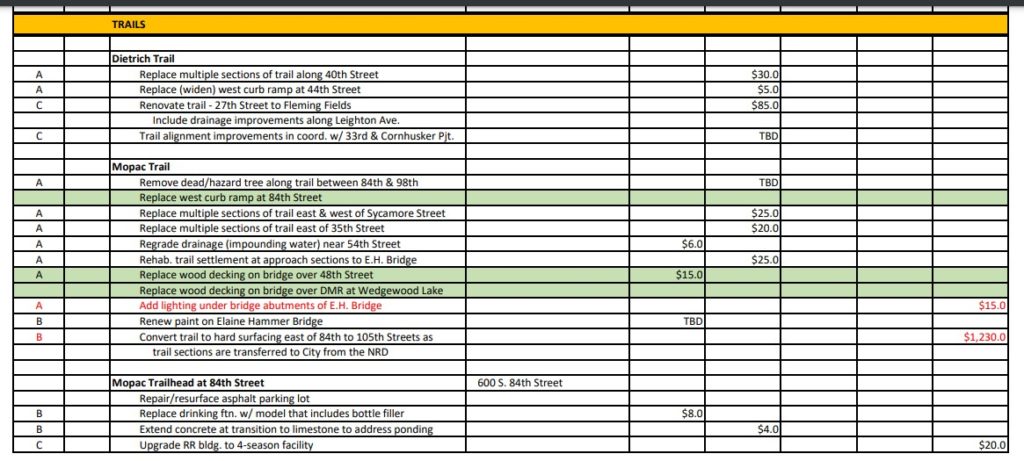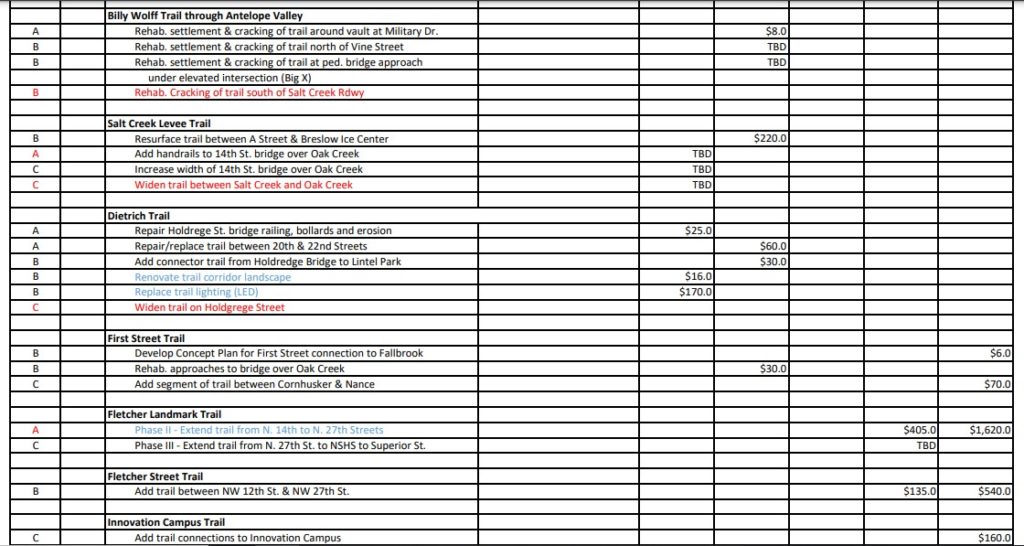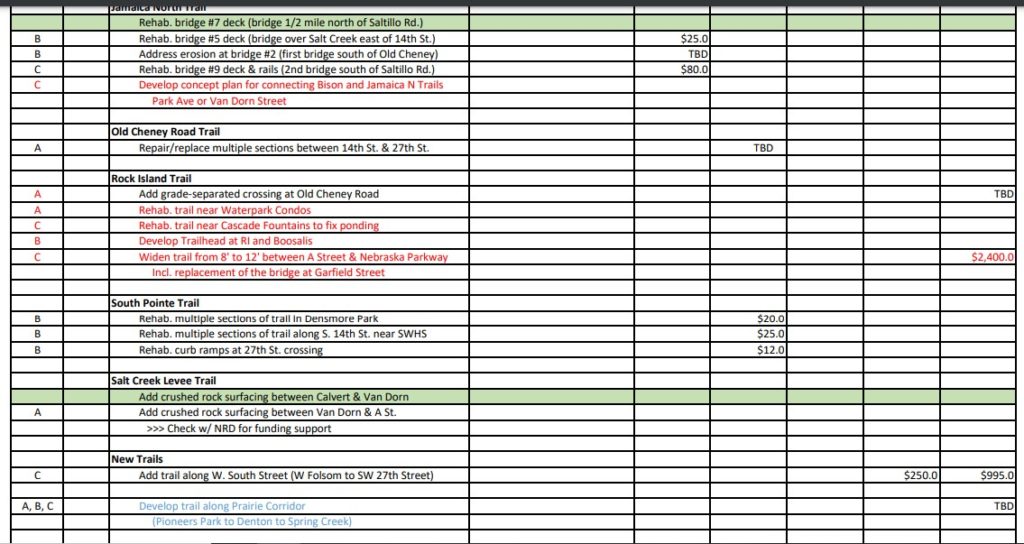 To get the complete list, go to the link above

The above only covers a certain segment of trails and facilities. Different parts of city government cover different aspects of our trail financing and development systems. I know a number of you have been eagerly anticipating a link between Airpark and and West O St. That plan can be found on page 12 of the Annual Trail Report 2022, detail below.