Are you strictly a commuter or do you mainly ride recreationally? (I consider commuting a kind of recreation, but maybe others would not.) Whatever your motivation, I hope you'll sign up for the National Bike Challenge, which starts May 1st and runs through Sept. 30. We are now in the warm-up phase and you can be logging miles now if you choose. If you've participated before, you know the drill. If you're new, you can sign up online at https://nationalbikechallenge.org or better yet, come to Commuter Club at Ploughshare Brewing Company this coming Friday the 22nd from 5 to 6:30 to learn more about logging your miles and maybe using mileage apps on your phone.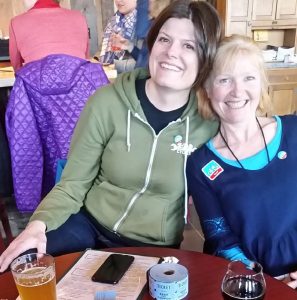 Yes, that 's the evening before the grand opening celebration for the N Street cycle track, part of Earth Day. Get details at bicyclincoln on Facebook. A great turn out for the Challenge (and the grand opening) is a way we can show just what a bike friendly place Lincoln is. But where is there to ride, you might ask? Plans are currently being made to motivate and provide more opportunities than ever to get you out on your bike. Even though we lost the popular destination venue for the Tuesday Night Nacho ride to Eagle, plans are in the works to continue it in another form.

There will be two food vendors in the Eagle park it looks like, with the possibility of a patio permit providing more beverage options for the especially thirsty. Roca Tavern is still dealing with the Jamaica North trail closure which makes it difficult for those who want to use it to ride there, though the trail is open from Saltillo south.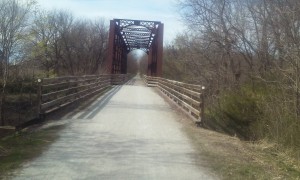 They are cyclist friendly and host concerts and activities many attend in the warmer months. As a participant in the bike challenge you have the option to join challenge cycling clubs that are often linked to pre-existing clubs that may offer social rides and races. Some of the local bike shops such as Cycle Works, Monkey Wrench Cycles, Joyride, and The Bike Rack sponsor rides as well. Great Plains Trails Network is gearing up for Trail Trek on June 26th, featuring 6, 16, 28, and 50 mile tours.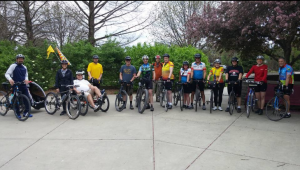 Great Plains Bicycle Club has rides about every weekend and is planning a midnight kick-off ride for the challenge. Group rides are fun, but so is riding solo. Here at bicyclincoln.org we are cooking up fun, self-guided rides with destinations, hunts, and rewards in mind. Or you can go exploring on your own.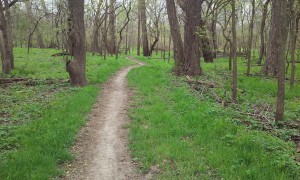 Lincoln has many miles of trail that often connect, allowing you to make large loops around and through the city. Trail maps are available at your local bike shop or you can go to http://bike.lincoln.ne.gov., http://www.gptn.org, or http://bicyclincoln.nebraska.bike/, which also has map links and information about bicycle organizations. Whether you consider yourself a serious cyclist, would just like motivation to get out on your bike more, or somewhere in between, there's probably a group for you. Just remember to log those miles!